Programme overview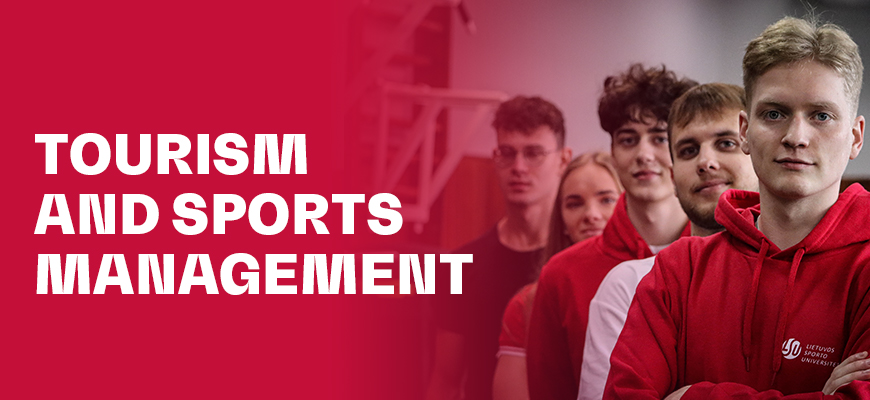 OBJECTIVES
The aim of the program is to provide students with a solid knowledge of management and business administration, to develop an ethically responsible personality with creative and entrepreneurial skills that enable the graduate to evaluate and predict national and international business environments, develop innovative activities in sports and leisure organizations, carry out applied research projects in tourism and sports sectors, and apply research findings in daily organizational activities and strategic decision making.
COMPETENCES
Scientific knowledge and management of ideas.
Communication: social and academic integration.
Leadership and change management.
Continuing professional development.
Modeling of sports/tourism sector development.
Sports/tourism organization development and creative interaction with environmental protection.
Enterprise and entrepreneurship in sports/tourism.
Research activities.
Expert-project activities.
CAREER OPPORTUNITIES
A Master's degree in Business and Management (Tourism and Sports Management program) qualifies graduates to continue studying at the Ph.D. level or to enter the workforce. Graduates will be able to perform managerial, expert, and consulting work at state, non-governmental and private organizations and teach and carry out research at various educational institutions.
CONTACTS FOR ADMISSION:

Phone: +370 612 81605
Chat with me on Teams!
Email: admission@lsu.lt
Lithuanian Sports University
Address: Sporto Str. 6, LT-44221 Kaunas, Lithuania
Admission Requirements
Admission procedures Degree of study and deadlines Acceptance (correction) of applications for participation in tenders and registration of documents.
Fill in and submit the online application form.
IELTS Min score: 4.5.
TOEFL Min score: 72.
Apply for and submit the recognition document of foreign qualifications issued by SKVC.
Participate in SKYPE interview.
Receive letter of acceptance.
Apply for and receive a National D visa if needed.
Come to Lithuania and start your studies.
Autumn Intake Deadline
2023-06-30
More Information