Programme overview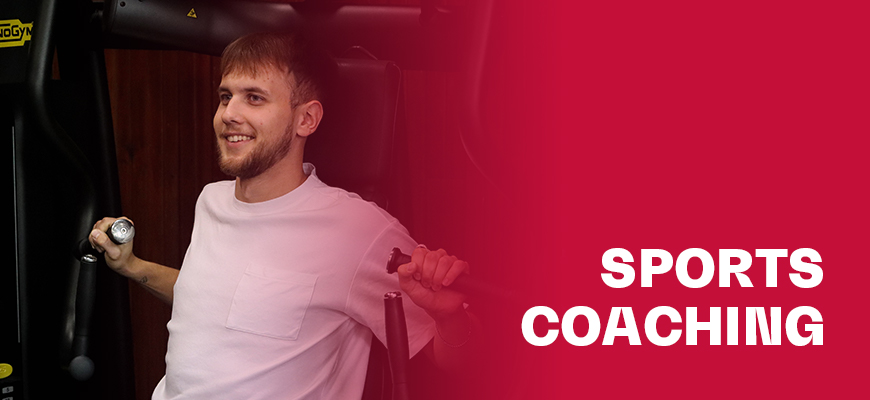 Coach in selected sports: strength and conditioning; boxing; judo; basketball; swimming; sport dancing, handball, aerobic gymnastics, baseball, rugby, sports for the disabled, volleyball, and modern pentathlon.
Objectives
The aim of this programme is to provide knowledge and skills to work in different areas related to coaching and to educate students to become sports coaches, skilled to promote participation in sport and to enhance the performance of athletes and teams.
Competences
Extensive knowledge of coaching technologies.
To guide improvement on a sustained basis and understand the needs and progress of the athletes with whom they work.
To set the vision and strategy (short-term, mid-term, and long-term planning of sessions, seasons, and programs).
To build and maintain relationships with athletes, other coaches, support team, and other people related to the program.
To evaluate the program and identify strengths to build on and weaknesses to address/  To be an innovative practitioner.
Distinguished features
After graduating, you will be able to implement the latest training technologies for children and adults, identify and evaluate athletes' strengths, prepare training programs, conduct training for athletes of various ages and skill levels, organize competitions, and conduct sports science research.
Career opportunities
After graduation, you will be able to work as a sports coach in sports schools and clubs, as an athlete, and as a personal trainer. You will be able to continue your studies in the Master's program in Training Systems, Sports Physiology Genetics, and other fields.
Admission Requirements
Admission procedures Degree of study and deadlines Acceptance (correction) of applications for participation in tenders and registration of documents.
Fill in and submit the online application form.
IELTS Min score: 4.5.
TOEFL Min score: 72.
Apply for and submit the recognition document of foreign qualifications issued by SKVC.
Participate in SKYPE interview.
Receive letter of acceptance.
Apply for and receive National D visa if needed.
Come to Lithuania and start your studies.
Autumn Intake Deadline
2023-06-30
More Information