Programme overview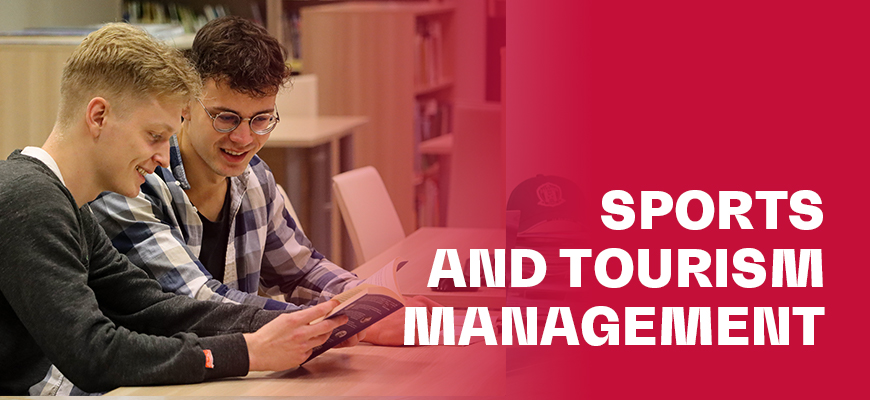 Objectives
On the basis of achievements in fundamental and applied interdisciplinary science and technology of an international level, to train university-level enterprising and socially responsible sports managers, able to work in business, public, and state organizations and organize as well as run their own business. The objective of this study program is to train the demonstration of managerial knowledge and skills, in the management of resources and processes in the sports sector. As well as, prepare sports managers to demonstrate entrepreneurship skills in the sports sector and collection, organization, and analysis of targeted information also carrying out research.
Competences
Apply the principles of transparency, democracy, social responsibility, financial accountability, sustainability, and ethics in the organization.
Manage a sports brand through a variety of media.
Evaluate the market and select the most effective business model for the organization.
Organize leisure and sports events and manage volunteer teams.
Apply leadership principles in practice.
To think creatively and generate new business ideas and implement them in the development of future sports or services provided by tourism organizations.
Distinguished features
The program's goal is to give students a solid foundation in management and business administration, as well as to help them develop an ethically responsible personality with creative and entrepreneurial skills that will enable them to evaluate and predict the national and international business environment, develop innovative activities in sports and leisure organizations, conduct applied research projects in the tourism and sports sectors, and apply research findings in daily operations.
Career opportunities
After graduating from this study program, you will be able to build your own business or represent athletes and work as an executive, manager, or administrator in national/ foreign sports organizations (associations, federations, clubs). Moreover, graduates have access to the second cycle studies in the field of Business and Management or other programs in the area of Social Sciences in Lithuania and abroad and acquire a Master's degree.
Admission Requirements
Admission procedures Degree of study and deadlines Acceptance (correction) of applications for participation in tenders and registration of documents.
Fill in and submit the online application form.
IELTS Min score: 4.5.
TOEFL Min score: 72.
Apply for and submit the recognition document of foreign qualifications issued by SKVC.
Participate in SKYPE interview.
Receive letter of acceptance.
Apply for and receive National D visa if needed.
Come to Lithuania and start your studies.
Autumn Intake Deadline
2023-06-30
More Information