Programme overview
Organizational Psychology is designed to prepare a psychologist capable of applying current knowledge and methods in psychology, research, consultation and counselling skills based on sound scientific and ethical principles that will promote psychosocial well-being and organizational effectiveness within the context of economic and social change.
Upon completion of the programme a student is qualified a Master in Social Sciences, specialising in Organizational Psychology.
During the programme students are developing the following competencies: 
Evaluate and analyse psychological phenomena at the workplace in diverse organizations.
Carry out research based on modern scientific methodology and give evidence-based recommendations.
Consult organizations on leadership, human resource management, organisation of work, career counselling and promotion of psychological well-being of employees.
Design and improve psychological intervention programmes, provide help in their implementation, and evaluate their effectiveness.
Why Organizational Psychology programme?
Programme's structure and quality meet the EuroPsy diploma requirements.
Provides excellent career opportunities (most students find employment while still studying or start their own businesses in the field of organizational psychology after the graduation).
Optional international double degree (students have a possibility to get the diploma not only from Vytautas Magnus University, but also from Linnaeus University in Sweden).
Solid scientific background and competent teachers.
Real field practice in international companies.
Student Testimonials
A lot of discussions, seminars, workshops. These interactive studies are for those who are interested in in touching not only theoretically, but also practically. That's why I chose these studies myself.
Edvinas Lučkauskas. Lithuania. Student.

I finished my master's studies in organizational psychology 5 years ago, but the knowledge and experience I managed to accumulate during my studies continue to help me in situations when working with teams and different people. Dedicated to their work, the teachers gave us so much: real examples and case studies, discussions and joint work together, and many other activities, through which you can accumulate a considerable amount of knowledge, allowing you to take a strong step in your career.
Danas Venclovas. Lithuania. Graduate of the program, "People" Link" associate partner.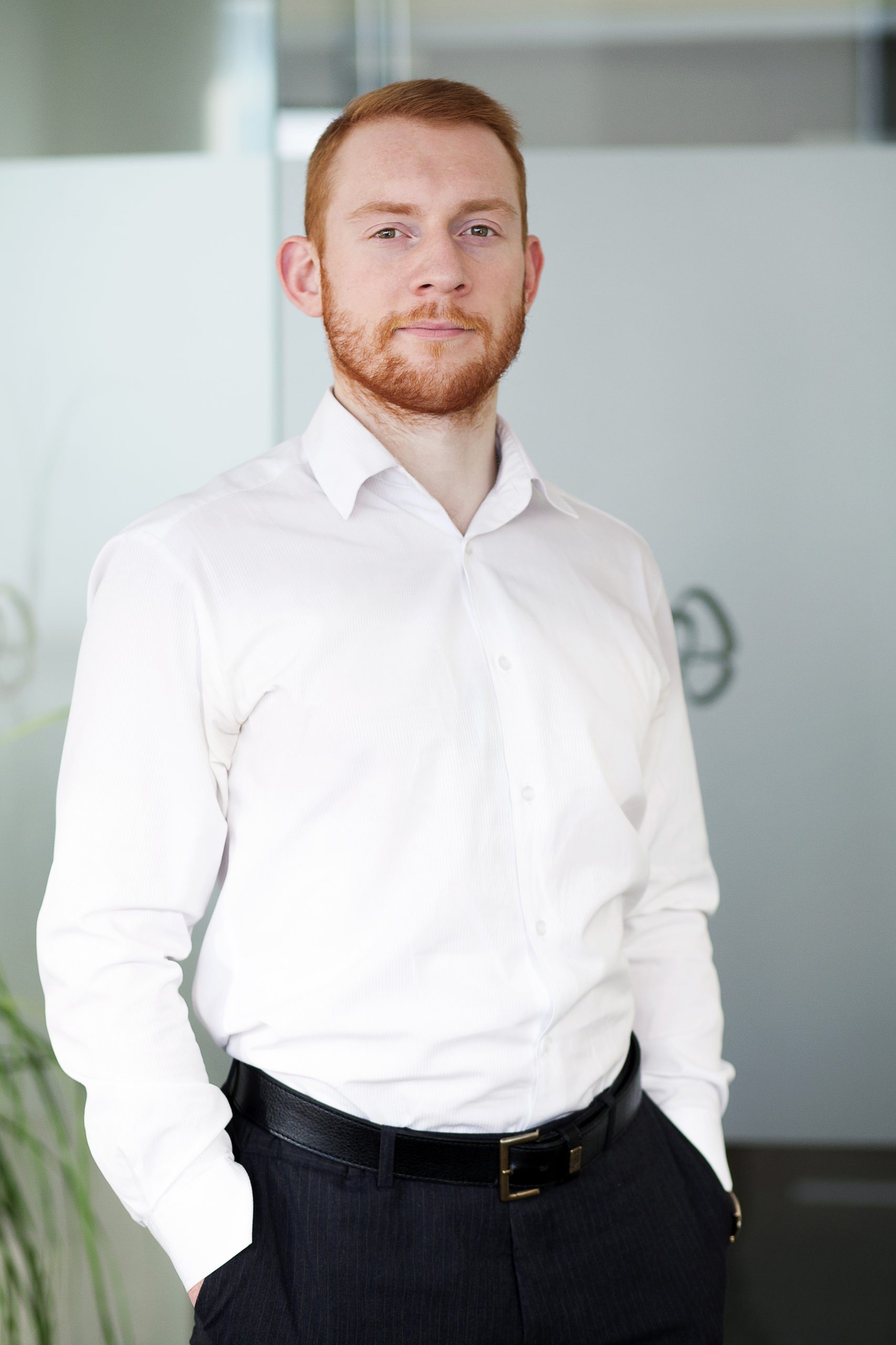 I finished my master's studies in Organizational Psychology after almost a 14-year break. Having worked as an HR manager for the past ten years, I felt that I lacked specific knowledge about leadership, teamwork, conflict management, etc. I am very happy with my decision to return to studies at Vytautas Magnus University. The teachers try to transfer knowledge to the maximum, use the latest literature, and most importantly – encourage students to critically and analytically evaluate the information they receive and make decisions. I sincerely recommend to choose this master study program for those who plan their future working in the fields of personnel management or consulting in organizations.
Dovilė Rimšaitė. Lithuania. A graduate of the program, head of administration at "Baltec CNC Technologies".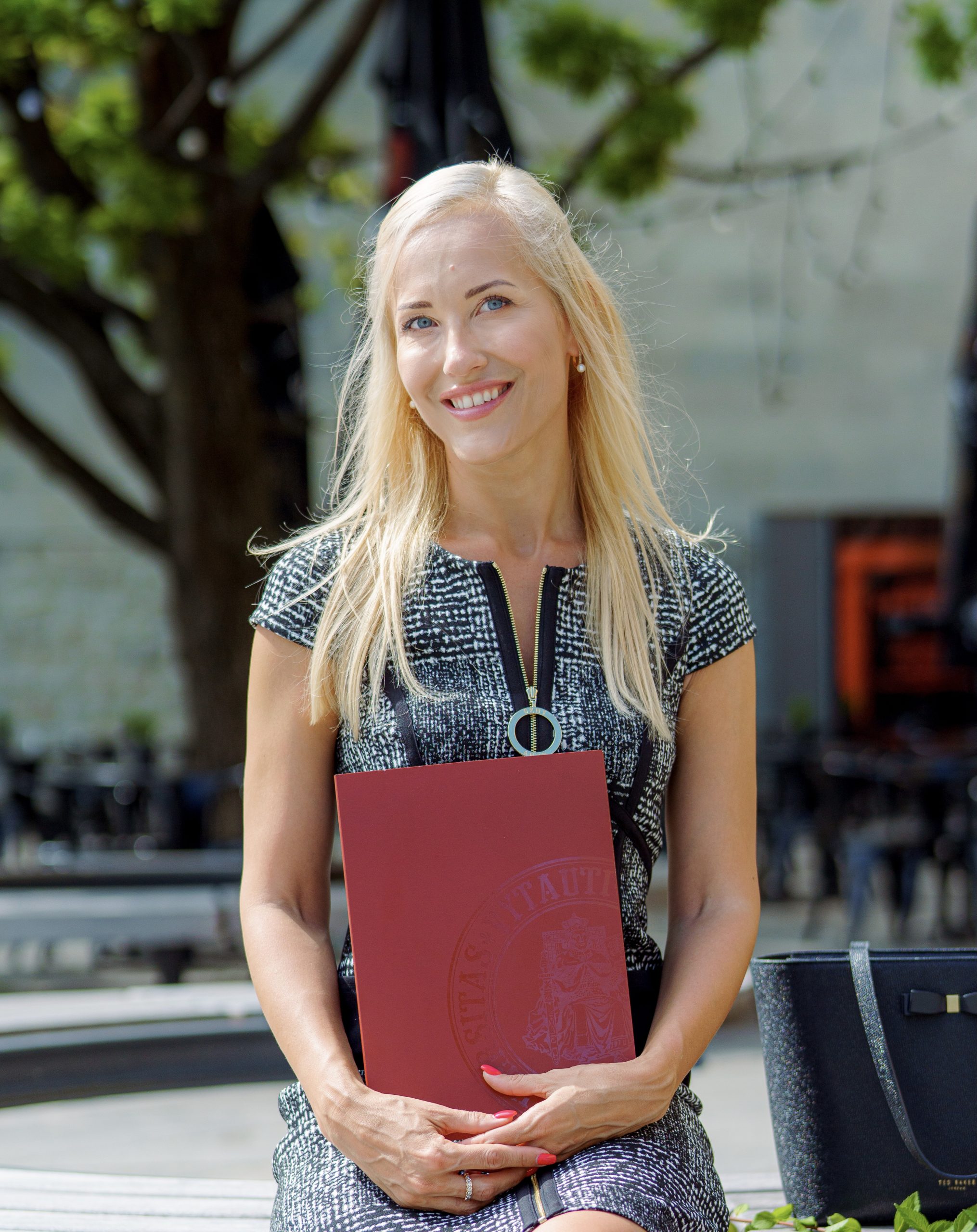 When I enrolled in psychology, my aunt, the chief financial officer, tried in every way to dissuade me and said that I wouldn't find a job, and if I did, I wouldn't earn anything. I'm glad she was wrong. Today I want to encourage you to study Organizational Psychology, because you will definitely find a job and not only that – you are very needed in today's business world.
Jurgita Lemešiūtė. Lithuania. Graduate of the program, managing partner of "People Link"
Feedback of Lecturer
The Organizational Psychology program is intended for those who want to contribute to the improvement of employee well-being and organizational efficiency. Competent teachers and the study program, which is highly evaluated by international experts, will give you the opportunity to acquire the competencies necessary to work in the field of human resource management in business organizations, recruitment agencies, staff training and assessment centers, professional counseling and career centers or engage in private practice. Of course, this list is not exhaustive. Our graduates create benefits in various organizations by applying psychological theories and principles in practice.
Assoc. prof. dr. Kristina Kovalčikienė, lecturer of the Organizational Psychology program.
Career opportunities
Organizational Psychologists will be able to work in diverse organizations, career consultation centres, job centres, and personnel training centres. Also, masters in Psychology degree gives opportunity to pursue Doctoral studies in Psychology or other fields of Social sciences.
Programme structure
The degree program's duration is two years (4 semesters). It includes fifteen courses, Specialty practice finished with the Master project. The courses involve personnel psychology, leadership psychology, development of modern organizations, conflict management and negotiation, occupational health psychology and others.
Admission Requirements
Students applying for a Master's in Social Sciences, specialization in Organizational Psychology, degree are required to have:
Bachelor in Social Sciences (important: specialization in Psychology) degree diploma and follow the contest procedure.
Proof of English Language: applicant has to present document proving B2 level (TOEFL 87-109 iBT/534-633 PBT, IELTS 5-6,5, Cambridge English First (FCE) 161-180, BEC Vantage 161-180, Michigan ECCE (min. 650), PTE General Level 3, TOEIC Listening & Reading 785, TOEIC Speaking & Writing 310, Duolingo 100-125, EnglishScore 400-499) if the applicant is not native speaker and/or had not received education in English.
Admission score is counted based on formula: Weighted average of bachelor degree diploma supplement all subjects * 0.6 + valuation of bachelor thesis or final examination * 0.2 + motivational interview * 0.2.
APPLY NOW